The method of sending a fax online is more reliable and secure. However, many businesses still rely on the traditional method of sending fax, i.e., using a fax machine. For example, a large office might deliver or receive a large number of faxes daily. In order to segregate the different faxes, a fax cover sheet is sent along with the documents. Generic fax cover sheet includes all the details that tell about what is there in the fax. It also states the sender and receiver's information.
Printable Generic Fax Cover Sheet:
This section contains free generic fax cover sheets. You can download it in any form, i.e. generic fax cover sheet PDF or DOC, and then print them.
The template has a simple format that asks to fill in sender and receiver's information. There is a note section too if you want to add any special note.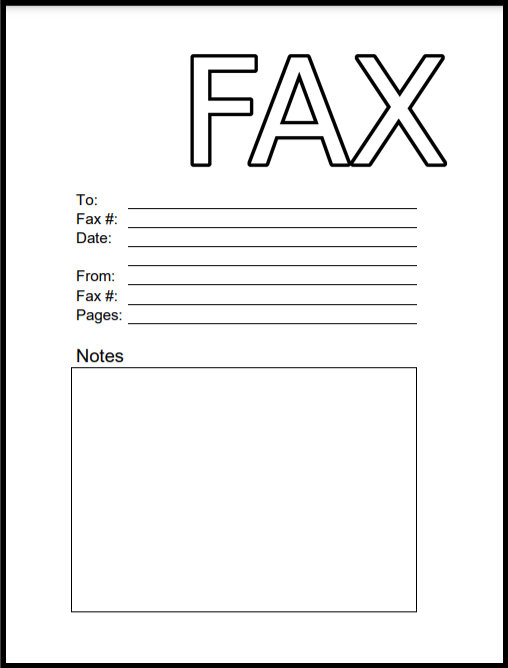 The following template is divided into three sections that need to be filled.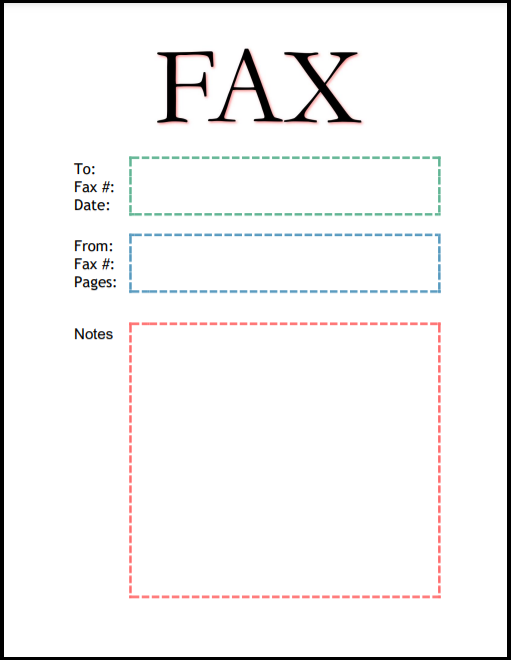 Here is a simple fax cover sheet. You are required to fill in sender and receivers' information only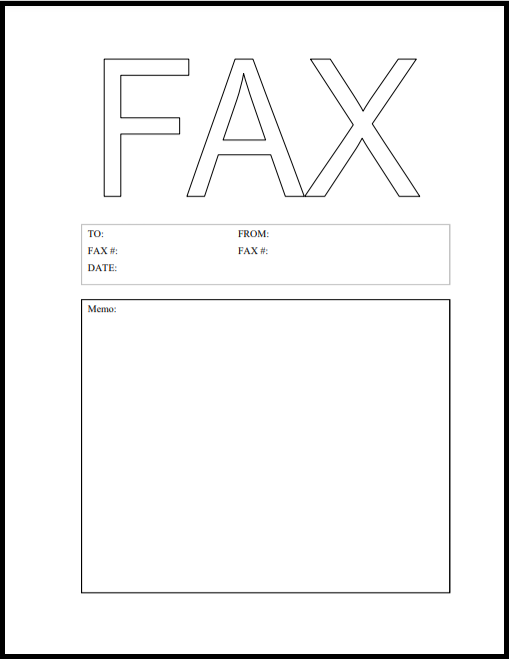 The fax cover sheet displays sections to write your name, fax number. Then, in the 'to' section, enter the receiver's information.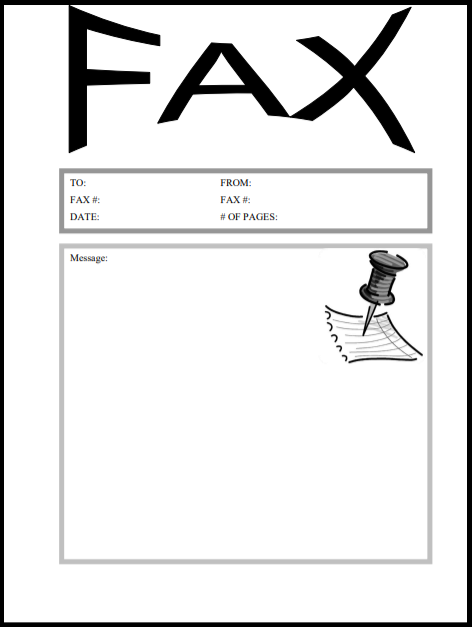 This is an uncomplicated printable template of a fax cover sheet. You can download it directly and print it.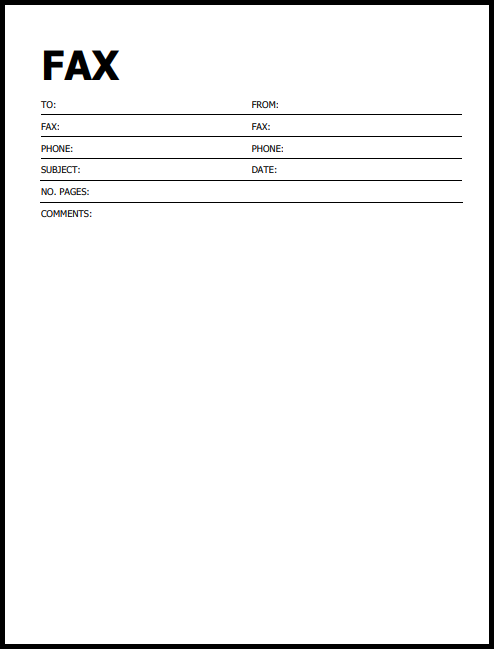 Generic Fax Cover Sheet Templates:
This section contains different types of generic fax cover sheet templates which you can use for your faxing activity. Download the templates, edit them if needed and print them. We have also provided colorful template PDFs if you are looking for an informal fax cover sheet.
If you are looking for an attractive fax cover sheet, you can edit, download and print the following template.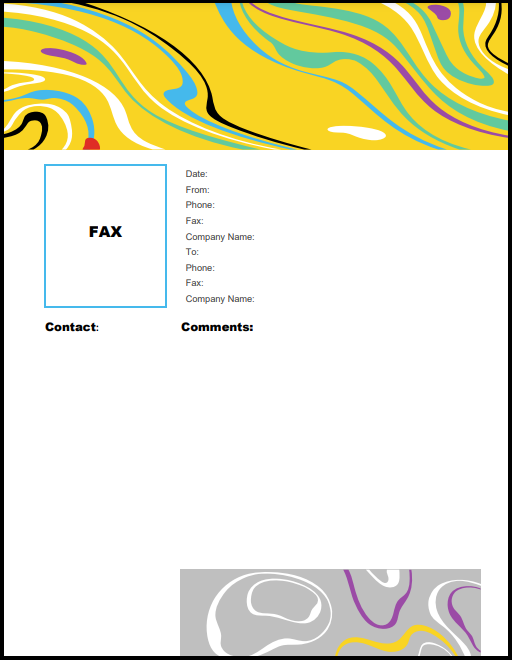 Here you get an option to add your company name. You can edit it using MS Word and enter your company name in the section. So, download it using the DOC button to add your company's name.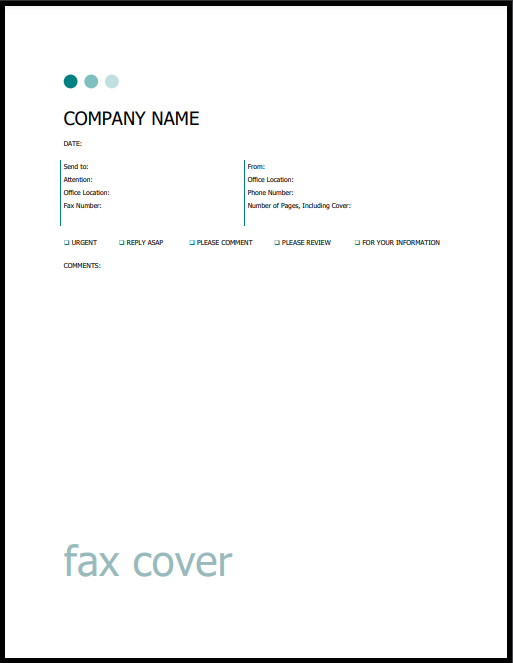 The Template displays various sections to be filled. The cover sheet would help to give prime information before going through the fax.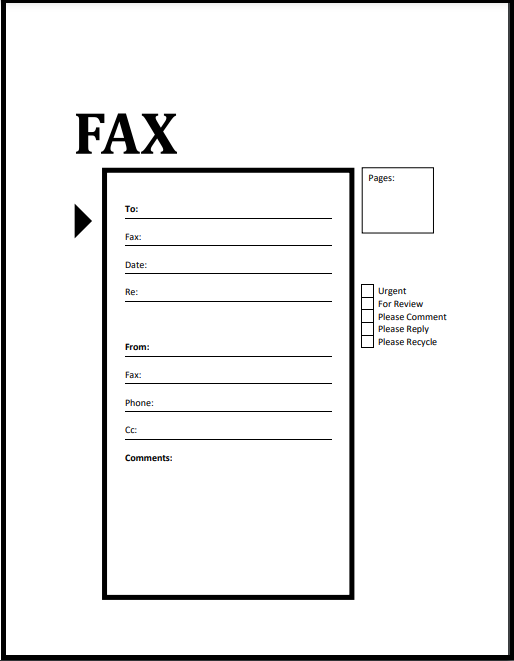 The fax includes a theme that makes it unique. Download and use it if you want a colorful fax cover page.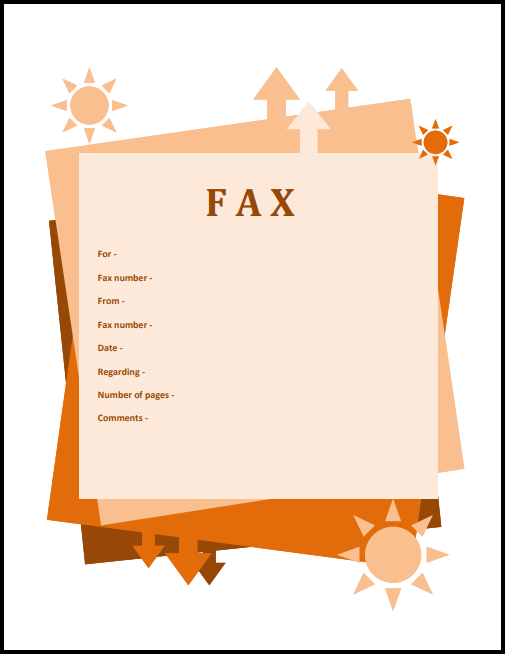 The sheet is displayed in black and white format, with creative patterns used.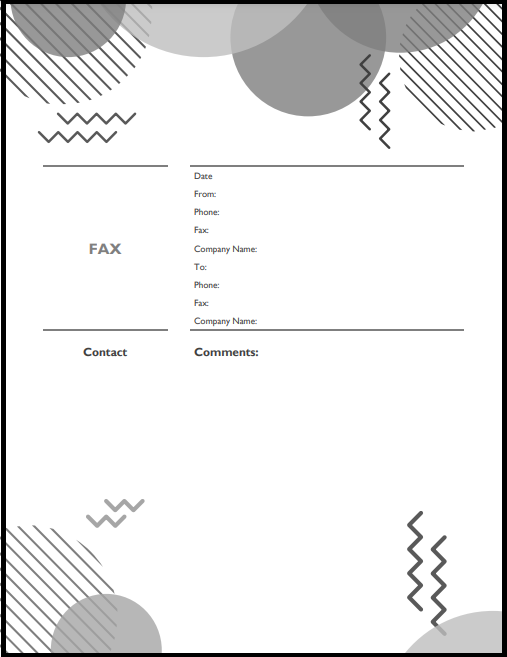 The template exhibits sender and recipient's information to fill.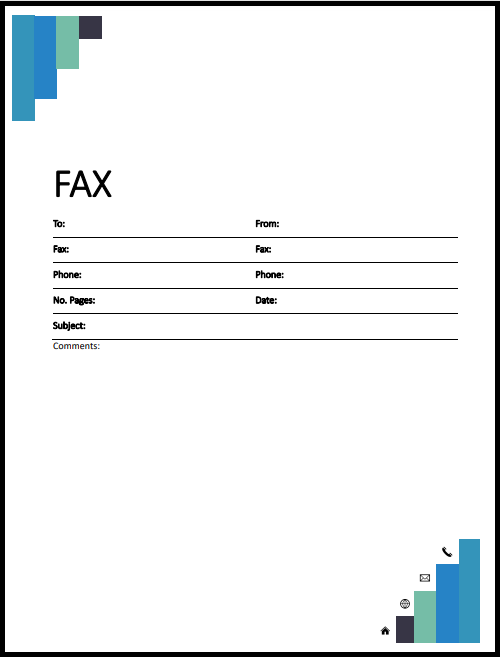 What Does Generic Fax Cover Sheet Mean?
Generic fax cover page or sheet includes the sender and recipient's information. In addition, it gives a brief idea to the receiver about the fax received and what does fax contain. Sometimes a generic fax cover letter comes with a statement of confidentiality and detailed information too.
The generic fax cover sheet helps in the delivery of fax to the right recipient. Moreover, it keeps the data safe and secure. We hope this article helped you find different Fax cover sheets, PDFs, or Fax Cover letters that you can download and edit as per your needs.
These free fax cover pages might save your time in creating a fax cover sheet. You can print them and use them for sending your faxes.
FAQs:
Where To Find Generic Fax Cover Sheets?
You can download the free fax cover sheet templates given in this article. It is a time-saving and easiest method to create a fax cover sheet of your company's logo.
How To Use A Generic Fax Cover Sheet?
Download the fax cover sheet and use it before your actual fax documents. It gives an idea of what is there in the fax, who has sent it and states the designated receiver.