The fax cover sheet includes prerequisite information that is sent along with a fax. It states the particulars of the sender and also highlights the important information related to the fax. Unlike a Confidential fax cover sheet, a personal fax cover sheet is sent on a personal level, which is less formal. A personalized fax cover sheet would contain documents that are sent from one person to another. It is like the transmission of a fax between friends.
In this article, you would be able to download the free personal fax cover sheets in PDF and DOC format.
Printable Personal Fax Cover Sheet Templates:
This section has different fillable and ready-to-use personal fax cover sheet templates that you can directly download. If you want to make some changes to the sample, open them in MS Word and edit them according to your needs.
Here are free personal fax cover sheet templates:
Displaying simplicity, this cover sheet is ready to use and will also save your time. Download the given template by clicking on DOC or PDF buttons.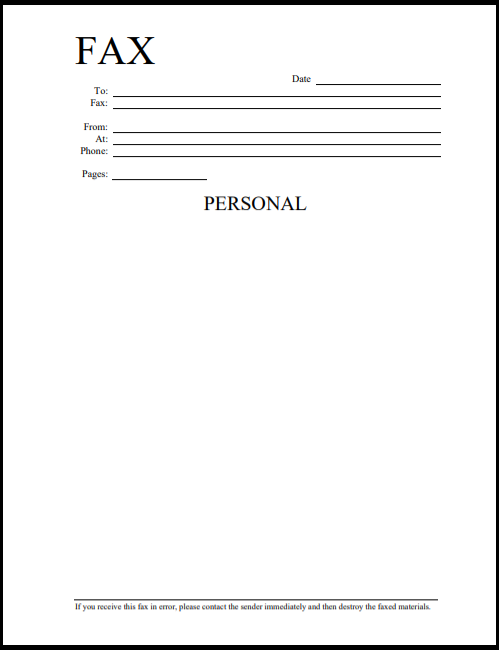 If you are looking for a little creative and attractive fax sheet, this template displays an equitable combination of blue graphics and a simple font style.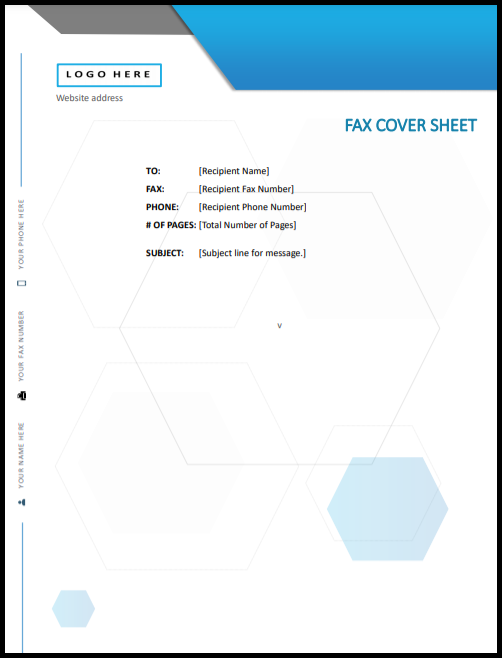 The template has a professional structure, making it specific for business purposes. Once the DOC format opens in Microsoft Word, make changes as per your requirements. Fill in the fields, i.e., sender's name, phone number, recipients' details, etc.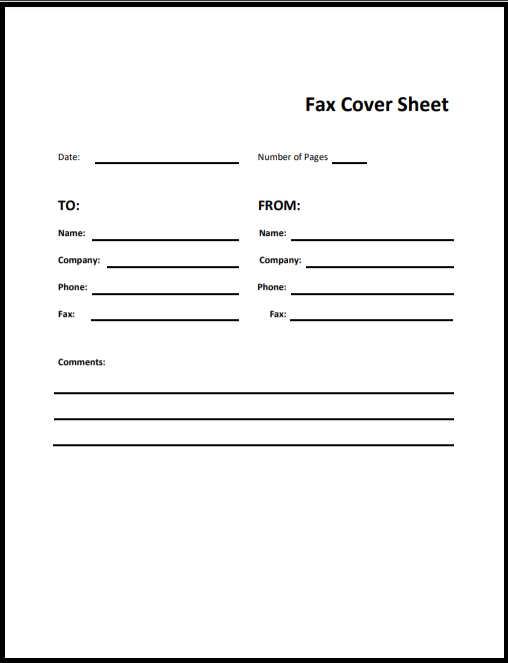 The assembled design of this layout makes it unique and attractive. For example, there is space for writing the sender and receiver's details separately, along with the date and number of pages.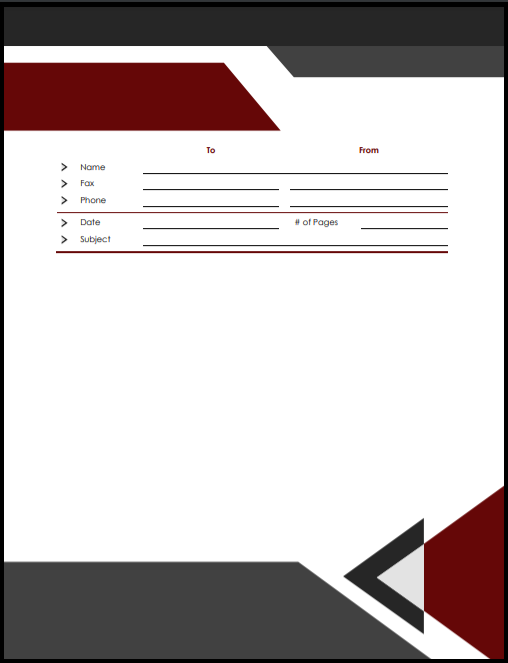 The bold font is used to highlight the word 'FAX.' On the right, the sender and recipient's information must be filled in, and space for the message is also displayed.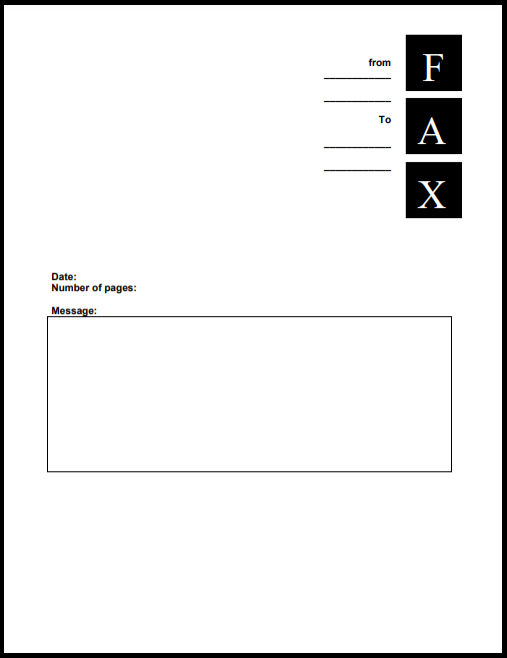 The template is made in a simple way, including all the mandatory details.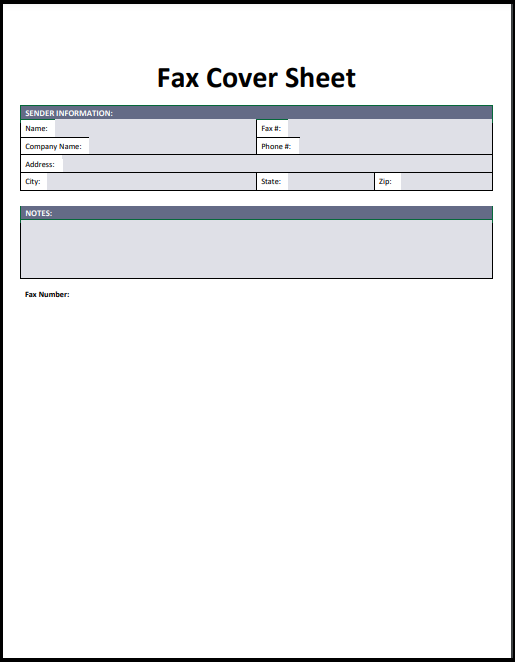 Fill in all the details asked, and you can also enter a message here.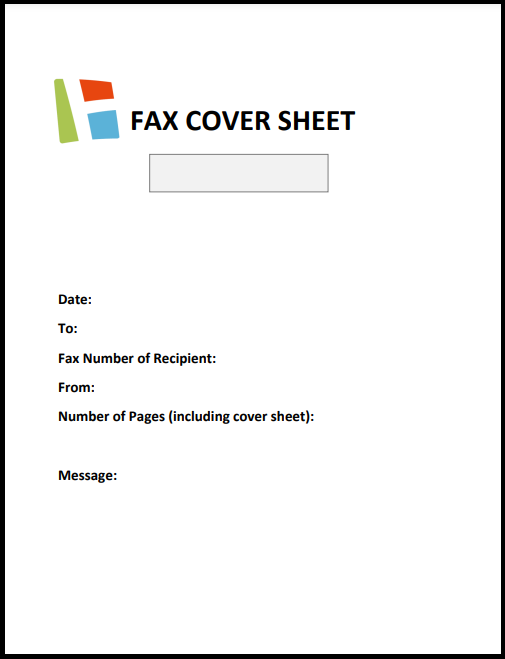 The message area gives an artistic design to this template, making it attractive and colorful.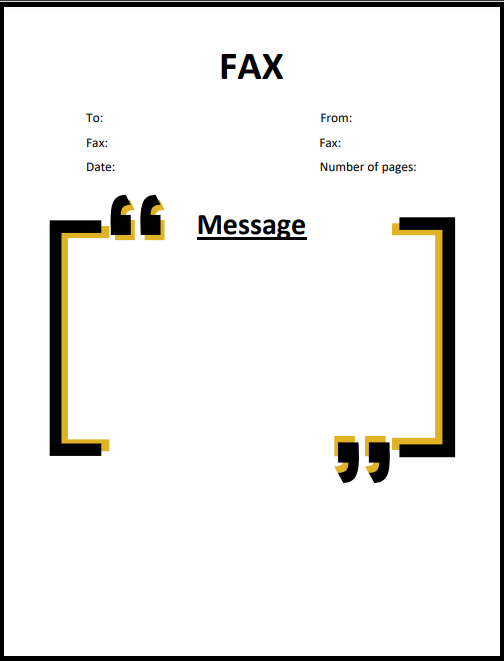 The cover sheet is indeed eye-catching. There is an option to add your company logo. You can do it by editing it in MS Word.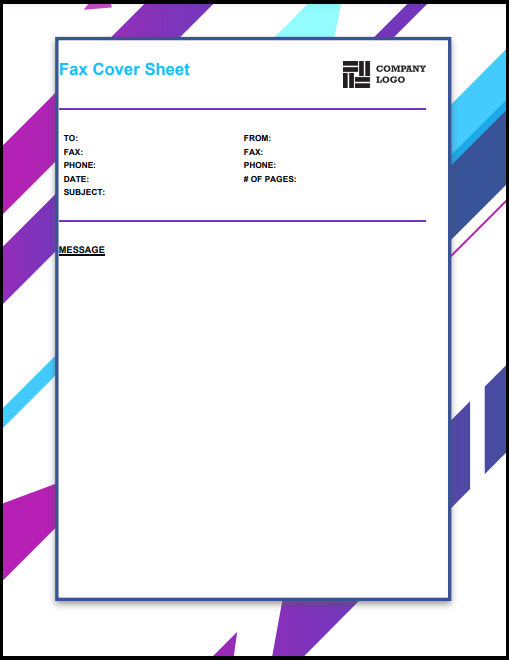 The italic font of this template is giving a unique and creative impression.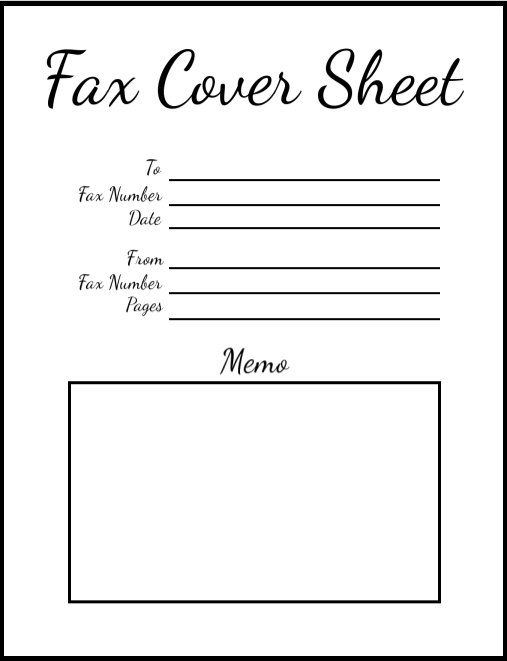 This fax cover page is simple yet spacious fax cover page. Download the template, and it is ready to use.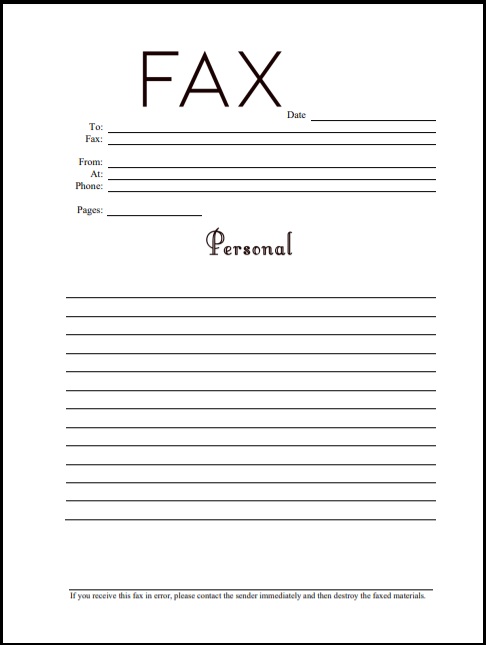 How To Make A Personal Fax Cover Sheet:
The fax memo would contain less information as compared to others. Both personal and confidential fax cover sheets contain the sender and receiver's details, but we write confidentiality statements in confidential fax cover sheets.
A personal fax cover letter or sheet is sent from one person to another. To make a personal fax cover sheet, you can download the above free templates given. These templates are editable and printable as well. Just download them using the PDF button and then print them. If you want to edit, then use the DOC format to edit in Microsoft Word.
Anyone can create templates now. There are lots of websites that help you to create anything, for example, banner template. You can design banners online for free for any occasion.
What Should A Personal Fax Cover Sheet Include?
Personal fax does not contain much formal information to be filled in. You can refer to the above samples to create your fax cover sheet. You can also download the templates in DOC format. It would help you to edit the cover sheet using MS Word as per your needs.
A fax cover sheet should include the following detail:
Sender's information

: name, fax number, phone number

Recipient's information

: name, contact number

Note

: Add a note column if needed.
FAQ:
Is There a Need To Write Confidential Statement in Personal Fax Cover Sheet?
No, a statement of confidentiality is needed in case of confidential fax transmission only.
Where To Get Personal Fax Cover Sheet?
You can use various fax cover sheet templates and edit them as per your needs. The method will be time-saving, and you will also get many options to choose a cover of your choice.