Do you rely on your fax machine to send and receive your faxes? Then you must be worrying about what will happen if your machine stops working. Well, there is a solution to your problem, and once you learn the process, you'll find it more secure and flexible than the old methods of sending faxes.
This article will help you to know how to fax by email. We will provide all the steps of the email to fax process. The method of sending fax through email does not require fax machines, telephone lines, etc. However, you must have an internet connection and a computer, mobile, laptop, etc.
Sending A Fax From Yahoo Email:
Fax via email could be through any of the email services, i.e., Yahoo, Outlook, Gmail, etc. In this article, we will cover the steps to send fax from Yahoo mail.
To send a fax from Yahoo mail, you must have an account. If you haven't created an account on Yahoo, then you can create one using login.yahoo.com. Select the "Create an account" option to register yourself, as shown in the image below.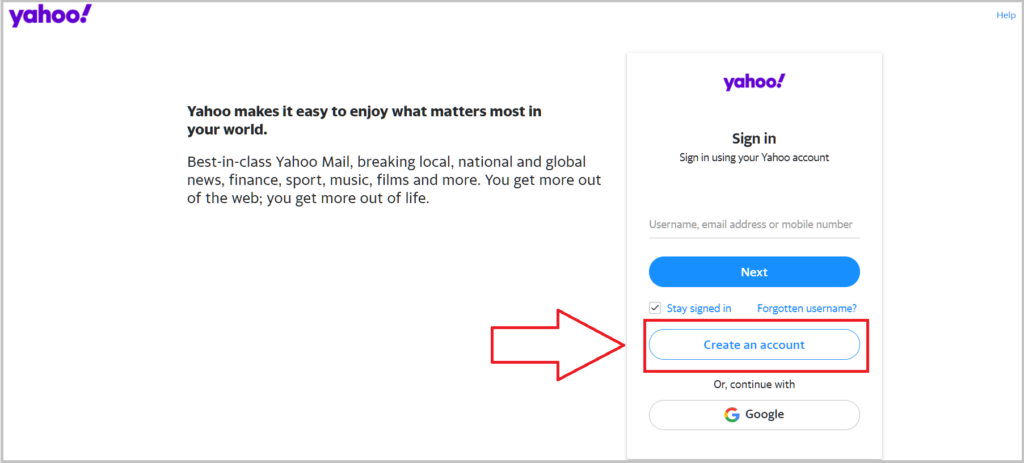 Another prominent thing to send fax from Yahoo is to subscribe to the online fax services. Although there are many online services in the market, you must reach out to all the service providers offering you different benefits or special discounts. Check out their reviews before selecting one that is suitable for you. There are both paid and free services. Free service providers might limit the number of fax you send in a single day.
To fax through email, you must have an online fax number which you will get from your service provider. If you want to receive any fax, then the sender must know your fax number. To send a fax to email, you must have the recipient's fax number.
How To Send A Fax From Yahoo Email?
Register your email Id with the online fax services that you have subscribed to. You must register the account that you want to use to send or receive your faxes. Follow these steps of how to send a fax from Yahoo email:
Step 1: Sign in using your Yahoo account and click on compose button to create new fax.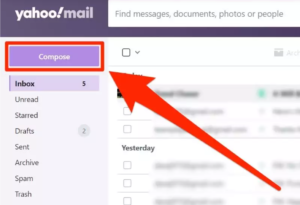 Step 2: Fill in all the details. Write a virtual fax number in the 'to' section, add your cover letter and attach the documents you want to fax.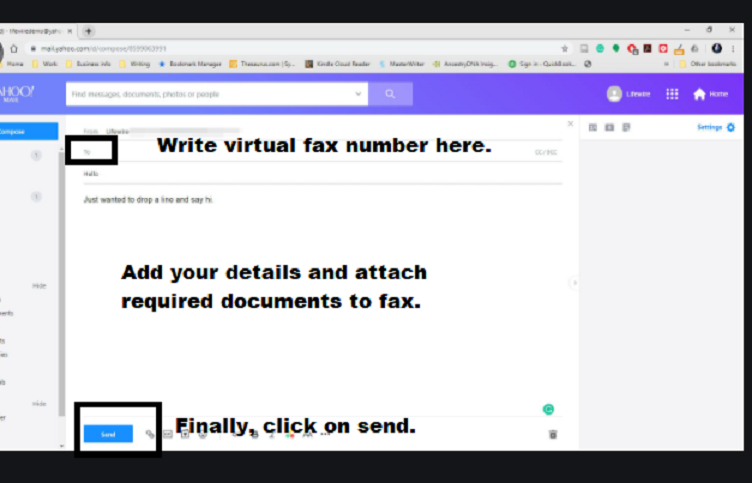 Step 3: Click on send after checking all the sections again. That is how you can send a fax from Yahoo mail. Once you hit the send button, the role of online fax services comes into play, and your fax would be delivered in a very short period.
How To Receive Fax Using Your Yahoo Email?
To receive a fax, the sender must have your online fax number. Your fax will be delivered to your inbox, where you secure all other emails. If the sender has sent you a fax using a fax machine, your online fax service provider will convert the fax into PDF form. Thus, you will receive your fax in PDFs and then you can download or print it.
We hope you could smoothly absorb the technique of how to send a fax via email. In this article, we have covered the ways of mail to fax using a Yahoo account.
FAQs
Can I Send Fax From Yahoo Email For Free?
Yes, different service providers let you send faxes for free, but they might limit the number of fax sent per day. Few other services give you free usage for limited days.
How Can You Send A fax Using Yahoo Email?
Log in to your Yahoo account and create new fax, like you compose a new Email. Enter your fax number and attach all the documents. Finally, your fax is ready to send.
Where Will I Receive My Faxes In Yahoo Email?
You will receive your faxes in your inbox. First, make sure you have registered the same Id with online fax service vendors.