Whenever faxes are being transferred from sender to receiver, it is expected that a fax cover sheet will be attached to it. The method of sending a fax is traditional, yet people find it more reliable and secure. Over time, faxing activity is also updated. Today, we can send a fax from anywhere and at any time. The online method of faxing is proved to be a time-saving approach.
But we are not going to talk about fax here, but about the fax cover sheet. Let's start:
What Is Fax Cover Sheet?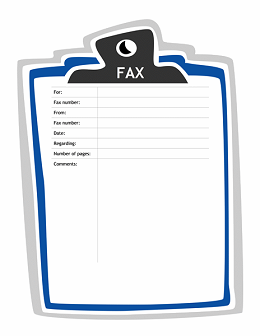 Fax cover sheets are sent along with the faxed documents. It is very useful when a cover sheet is attached to fax. Faxes are being sent in large numbers daily. A few areas where faxing is much in use are hospitals, businesses, insurance companies, software agencies, etc. When many faxes are being received, it becomes mandatory to attach a cover sheet to it.
The fax cover sheet includes all the details related to the fax. It helps to segregate the fax by mentioning the desired recipient. Sometimes, private and sensitive documents are sent to an organization, so mentioning the recipient is very important. It helps to avoid the disclosure of sensitive information to the wrong person.
So, when you wonder what a cover sheet for fax is, you should go through the first page of the faxed documents. That will be the fax cover page if it has the sender and recipient's details mentioned.
What Does A Fax Cover Sheet Look Like?
The fax cover letter or sheet looks like the first introductory page of the fax. It does not hold any private information but has the sender and recipient's details. The details include the name, phone number, and fax number of the recipient and sender. It also tells the number of pages your fax contains.
Here is a sample of a simple fax cover sheet. You can also download and print the sheet for your use.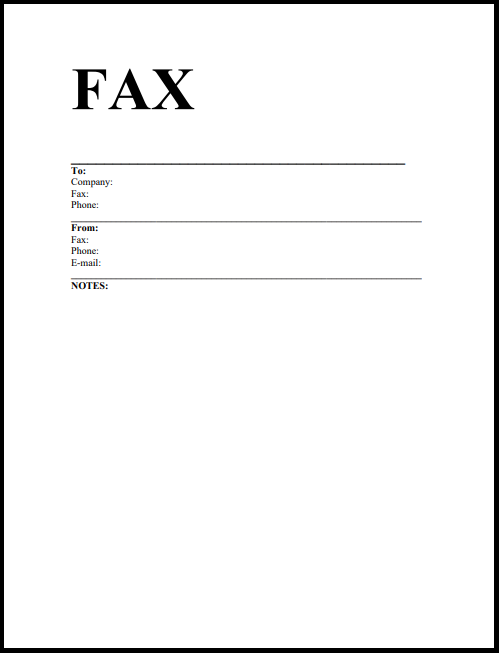 What Type Of Cover Sheets Are Available?
There are many types of cover sheets, all serving different purposes. The role of these sheets is explained below:
Simple & Basic Fax Cover Sheet: You can use the type when sending simple faxes and adding only basic information on the page.
Personal Fax Cover Sheet: When a fax is being sent from one person to another personally, we can use this type of cover sheet.
Business Fax Cover Sheet: You can create a business fax cover for sending bulk faxes in your business activity.
Generic Fax Cover Sheet: The type has a traditional format and is much in use.
Confidential Fax Cover Sheet: When the fax contains some private documents, then a statement of confidentiality is added to the page.
Professional Fax Cover Sheet: Use the cover letter when you send professional fax. The sheet would contain the company's logo and name.
How To Make A Fax Cover Sheet?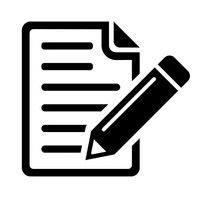 Here are the steps of how to make a fax cover letter or sheet:
Step 1: Scrutinize– Go through different samples of fax cover sheets available on different websites. You can also use our website https://myfaxcoversheet.com. This will help you to cognize the format of the cover letter.
Step 2: Compose– After analyzing different templates, you can create a fax cover sheet for yourself using MS Word. You can also add your company's name and logo.
Step 3: Download– To save your time, we suggest you download different templates as per your needs and print them to bring into use. The templates given on websites are usually editable in format to make your work easy.
What To Put On A Fax Cover Sheet?
Here is the answer to what goes on a fax cover sheet. These are the following attributes that need to be included in the cover sheet:
Sender's details: Name, phone number, Email Id, fax number.
Receiver's details: Name, phone number, Email Id, fax number.
Several pages: This information must be included to mention the number of pages your fax holds.
Company's logo: This will help to give a professional look.
Message: A confidentiality statement can be written on the page.
The above points will help you create an attractive fax cover sheet and eliminate doubts about writing a fax cover letter. If you don't have a logo or want to change it for whatever reason, you can take the help of online logo maker tools.
How To Write A Fax Cover Letter?
You must include all the details as mentioned above to write a fax letter.
Please keep it simple and understandable. Don't overstate the details.
Never mention sensitive information on the top page.
Always write the correct details, especially the fax number.
By following these steps, you can easily write a fax cover letter.